The advancement of technology continues to facilitate and solve many of the problems and situations in which time and space play a very important role in our life. Many of us are aware of the benefits we have obtained from the products or services offered by companies in the technological environment, from the working environment to the family and individual environment.
In recent years, the idea of ​​improving image quality in any electronic visual projection device has inspired many companies to create high-end devices that can project images without defining an exact resolution. This is how conventional projectors evolve to create a new generation of smart projectors in the hands of ZTE Corporation.
The company presented at CES a portable multimedia device to project content anywhere and with an Android platform with a 5-inch touch screen. This projector is very elegant and compact, allows the input of video, images and other content wirelessly compared to its predecessors. It features a Qualcomm Snapdragon ™ 800 processor which is designed to deliver fast, dazzling applications, visually stunning graphics, innovative multimedia capabilities, seamless communications virtually anytime, anywhere, and exceptional battery life for premium-quality smartphones.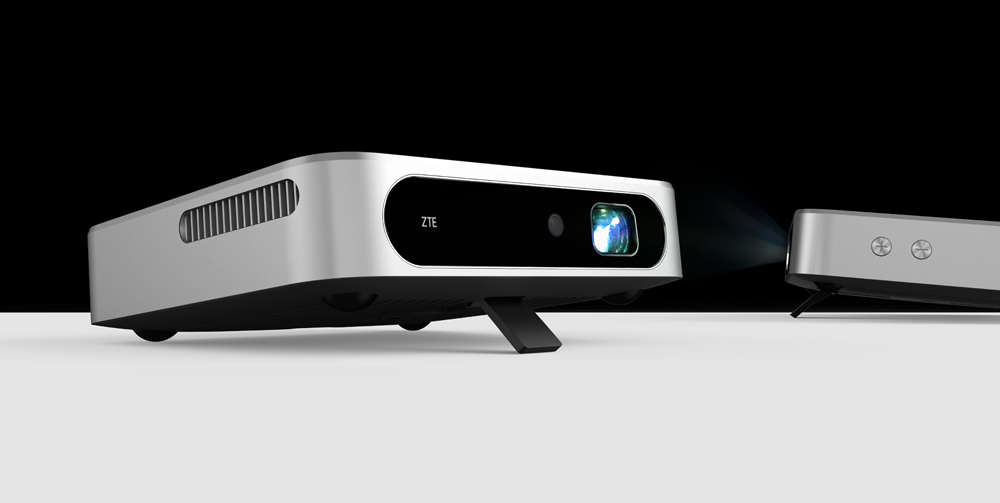 It measures 13.5cm tall, 13.2cm wide, 3.1cm deep and weighs just over 500 grams. It has a powerful battery of 6300 mAh, being small enough to take it anywhere and durable enough to enjoy it a good time. In addition, it has HDMI and Miracast connections, 2GB of RAM, 16GB of internal memory expandable up to 64GB through a microSD ™ slot. The audio quality is not the best, but to be a portable mini-projector is enough.
The ZTE SPRO2 allows you to project images from 14 to 120 inches with a resolution of 720p and a brightness of 200 lumens if you are connected to the charger or other device directly, and 100 lumens if you are in its wireless mode. It also allows us to connect 10 devices through 4G LTE networks according to your specifications.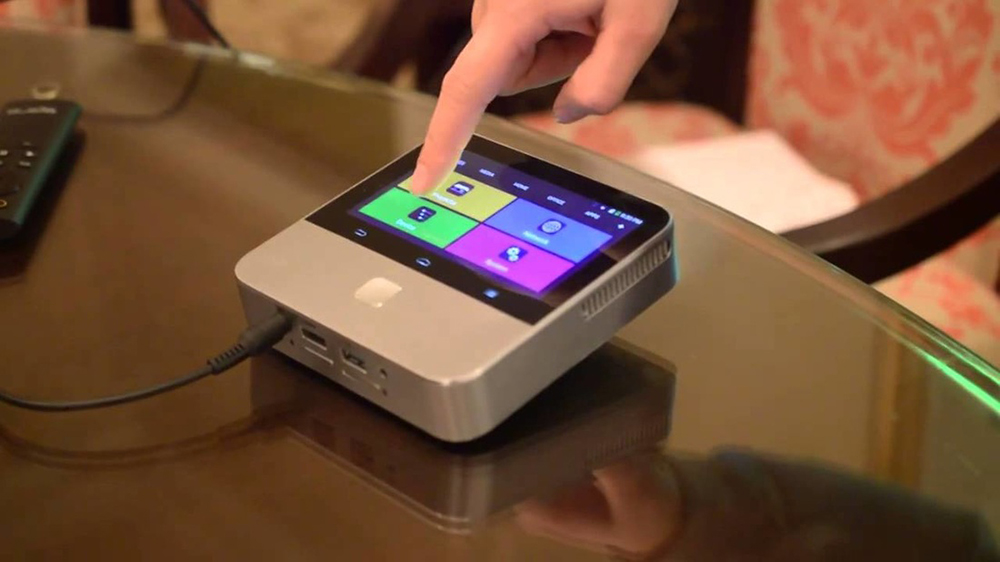 Its 5-inch touch screen is controlled via the Android 4.4 KitKat operating system which has a custom setting creating a more friendly environment and experience. It is also compatible with Windows OS and Mac OS. By owning Andriod allows us to enter Google services and apps from the Play Store.
Among its uses stand out the presentations of slides, projection of videos and console of games. Despite some highly criticized details of the ZTE SPRO2 we hope that the company does not stop improving this gadget since for many of us it turns out to be very useful and even entertaining.