The energy consumption of our homes increasingly can increase our electricity bills becoming an expense as much of that consumption goes to waste. In the last 15 years the increase in the price of energy has called us to worry and to reduce the energy consumption in our homes.
This is to safeguard our economy and our environment. Many of us are very strict in the use of energy in our homes so that it does not become a financial problem when receiving our electricity bills. Therefore, we make schedules and times of use of electrical appliances, we establish the number of times of daily load of our mobile devices, among other rules that help reduce energy consumption.
However, these rules do not cover all aspects and sometimes we forget the consumer recommendations. Many of our appliances need to be turned on for a long time to perform their functions. In most households, more than 40% of the electricity consumed goes to waste despite having been strict in energy consumption.
That is a reason that discourages us to reduce the use of electricity and, therefore, increases the environmental impact. Therefore, it is important to quantify our use of resources with the aim of reducing waste, as reducing waste saves money and provides a significant reduction in the impact of our homes on the environment.
Potential Labs is a small company that has created a device that promises to help us reduce our electricity bills and reduce the environmental impact of our homes through real-time feedback, expense targets and usage alerts. The creators of this device have named it "Glow" and claim that it is the most beautiful way in the world to see the energy.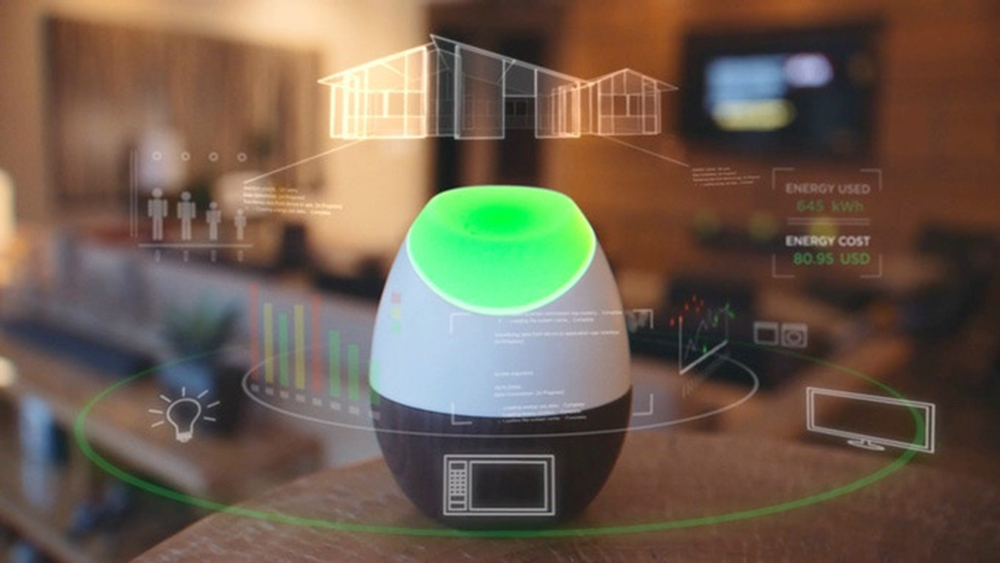 Glow is the first intelligent home energy tracker in the world environment that anyone can install. It was created by a team of designers, scientists and engineers in Athens, Ohio. The sensor in this gadget uses magneto-resistive forward detection technology to wirelessly measure electricity consumption in our home. Glow sends that information to an elegant design unit that changes color so we can "see" the energy consumption of our home.
The Glow application reveals the energy use of our home when we are out. It sends us notifications that warn us of the abnormal use of energy so that we can take action immediately and avoid unexpected surprises in the electricity bill.
Glow is easy, fast and secure to install and configure, the whole process takes about 10 minutes. It has a smart energy indicator with a soft LED light that changes color according to our energy consumption and automatically dims at night. The entire Glow system uses less energy than a single LED bulb. Its compatible mobile application for iOS and Android allows us to control the use of electricity from our home from anywhere, receive notifications about the abnormal use of energy so we can investigate about it.
It allows us to set goals for how much we want to spend and helps us stay on that path. You can also estimate the cost of energy for our next bill based on recent usage. Currently, the company works on Smart Home integrations to unlock new features.
Glow follows the energy use of our home using a wireless sensor that plugs into the outside of the utility meter box, and the home unit that plugs into the wall. The sensor measures the electricity that flows into our home, and the unit in the home sends that information to the Glow application on your cell phone.
More information at meetglow.com