The world of telephones has been growing since its first appearance in 1992 joining PDA and mobile phone; that is to say, in its beginnings it was not called smart phone. The improvements in both design and productivity to date have progressed being efficient in many aspects of users' lives.
However, the demand for a much more effective and more modern handset continues to grow. People ask for a device that will provide them with conventional information in real time, help them with their daily activities and provide them with security and tranquility every moment of the day.
For this reason large electronics and technology companies focus on meeting the needs of their users by creating, improving and producing new devices that satisfy people. The improvement of smartphones is a great example that demonstrates the consideration of these companies in addition to increasing their conversions, of course.
Despite this, we note that our demands are heard every year, and one of the companies that has importance of that is Apple Inc., an American multinational technology company, who are lately getting the most attention thanks to their latest devices which are significantly the beginning of a new generation in the technology of their smartphones.
One of these devices has been one of the most expected by users because of the rumors about the specifications that would bring both their hardware and software. This smartphone has been called by its creators as iPhone 8, as expected since it was mentioned that would be the succession of the iPhone 7, but what would differentiate it, generalizing, would be the great comparison of productivity between these two smartphones.
The company notes that the iPhone 8 features a new glass design, the world's most popular camera and even enhanced, the smartest and most powerful smartphone chip. In addition, the load is wireless and effortless, and augmented reality experiences never before possible. They define the iPhone 8 as a new generation of iPhone.
It has an all-glass design with the most durable glass ever on a smartphone, front and back. A combination of colors, aerospace grade aluminum band. New finishes in gray, silver and gold. It is precisely designed to withstand water and dust. The back of the glass allows for easy charging without the need to be connected to cables and comes with new 4.7 inch and 5.5 inch HD Retina displays.
Your Retina HD display is much more beautiful than ever. It has a wide range of colors and 3D Touch thanks to its technology True Tone which automatically adjusts the white balance to match the light that surrounds us for a better visual experience in all types of environments.
It has a wide range of colors and the best color accuracy in the industry making everything on the screen look brighter and vibrant. Dual-domain pixels provide a great view of the screen from almost any angle.
The iPhone 8 features a more advanced 12MP camera, a larger and faster sensor, a new color filter, deeper pixels and optical image stabilization for photos and videos. The Portrait mode on the iPhone 8 Plus gets even better for clearer close-ups and more blurred backgrounds naturally.
Dual cameras and new facial landmarking create dramatic studio lighting effects in portrait mode. The wide-angle and telephoto lenses on the iPhone 8 Plus allow for optical zoom as well as a digital zoom of up to 10x for photos and 6x for videos.
A11 Bionic is the most powerful and smart chip of a smartphone since it has four efficiency cores that are up to 70% faster than the A10 Fusion chip, and two performance cores that are up to 25% faster. A second-generation performance controller provides more power when you need it while delivering the same large battery life.
The new three-core GPU designed by Apple is up to 30% faster than A10 Fusion. A11 Bionic powers extraordinary augmented reality applications and games that will change the way we see the world.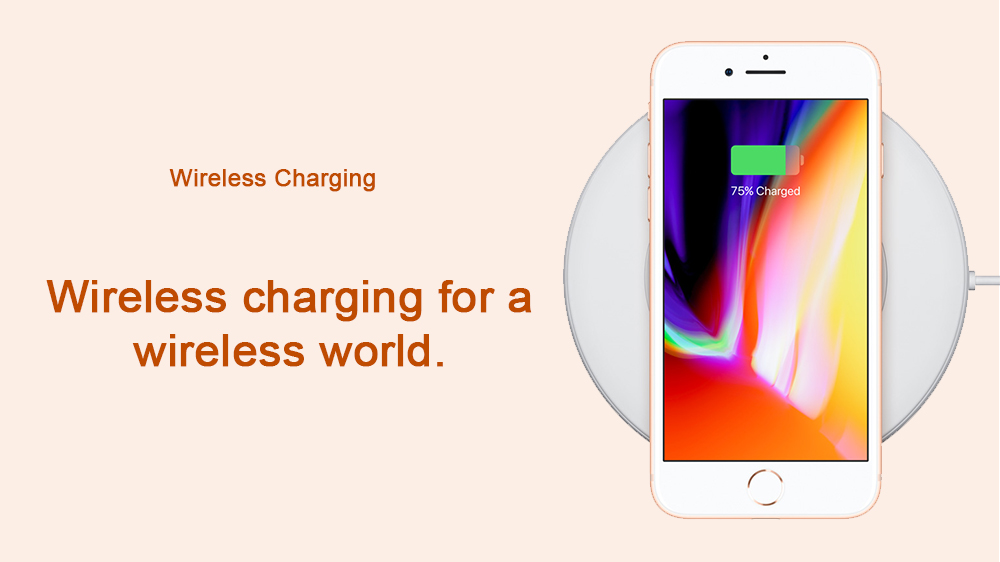 Charges wirelessly; that is, without the need for a charging cable. The iPhone 8 is really designed for the future of wireless technology. Charging with wireless charging stations and mats in hotels, cafes and airports around the world.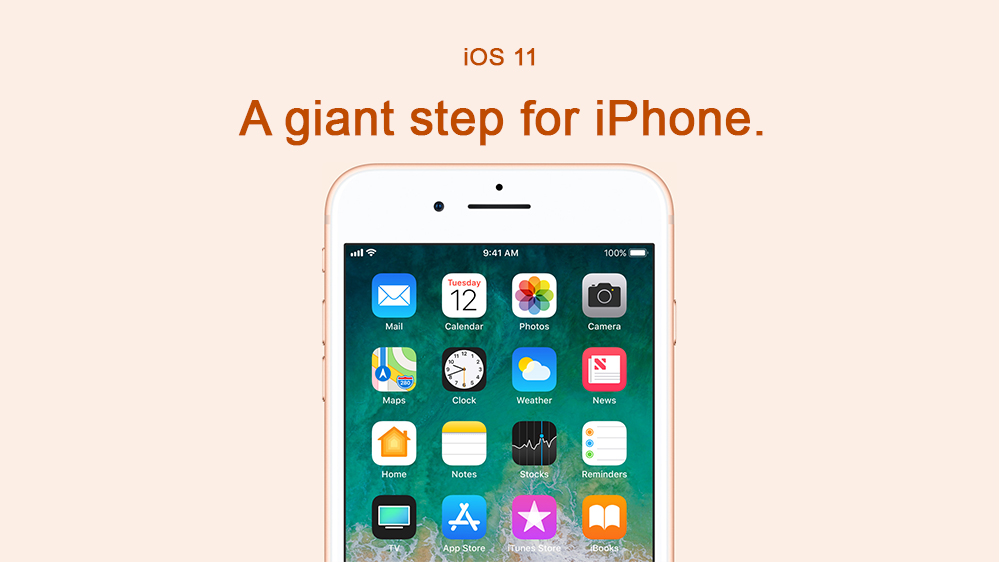 iOS is the world's most advanced, intuitive and secure mobile operating system. It is designed to help us get the most out of the iPhone. The new iOS 11 allows us to access applications in messages with fewer taps, create new live effects of photos, and discover new music with friends in Apple Music. In addition, it allows us to enjoy AR games and applications as it is the world's largest platform for augmented reality.